Top-of-the-Line Commercial Office Furniture for Businesses in Austin, TX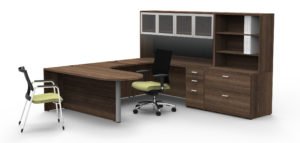 At ROSI Office Systems Inc., we specialize in providing businesses in Austin, Texas, with premium commercial office furniture at exceptional prices. We set ourselves apart from other furniture providers in the area by offering full-service solutions. When you work with us, we'll provide you with all of the services you'll need to create a functional floorplan that perfectly meets your needs and budget.
Our Process
As your workspace consultant, ROSI will guide you through the discovery, design, specification, delivery, and installation process, ensuring you are completed satisfied every step of the way. Whereas many companies offer a limited selection of commercial office furniture and try to steer clients toward products that offer the highest profit margins, ROSI offers a wide selection of products, all of which are from trusted names, such as Mayline, Indiana Desk, Global Office Furniture, and others. Whether you simply need a few desks for executive offices or an entire office setup including workstations, storage systems, conference furniture, and seating, we have you covered. And, we'll provide all of the services you'll need, such as space-planning, to ensure the success of your project.
Additionally, ROSI is proud to offer our own lines of new and remanufactured cubicles, allowing us to strictly control the quality. You'll be able to customize your workstations to suit the needs of your employees by choosing from a variety of sizes, panel heights, storage options, and more.
For more information about the commercial office furniture that ROSI Office Systems Inc. provides to businesses in Austin, TX, contact us today.