Office Furniture Austin, TX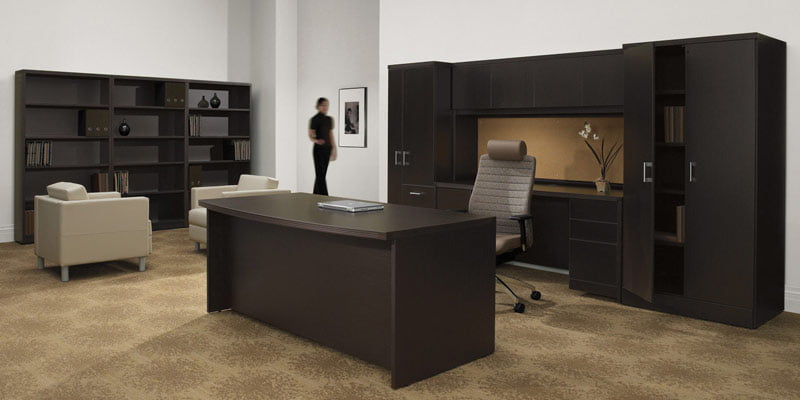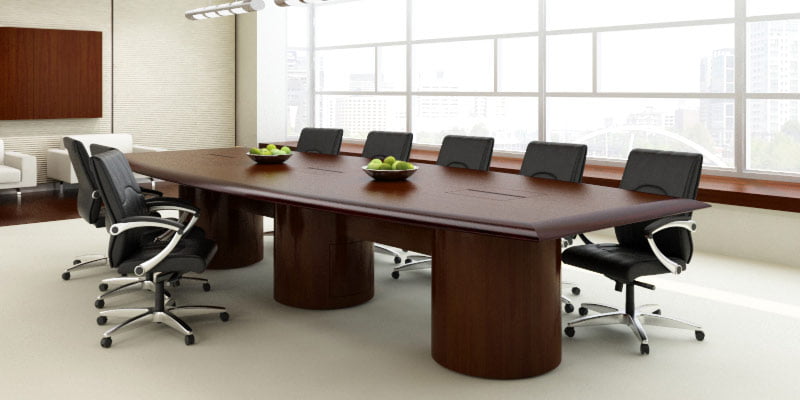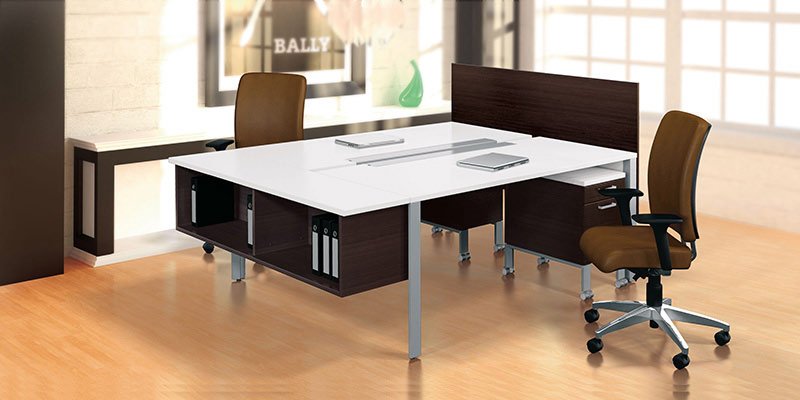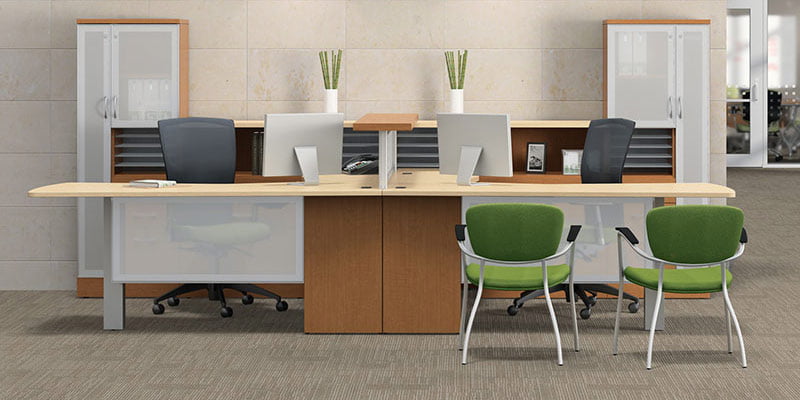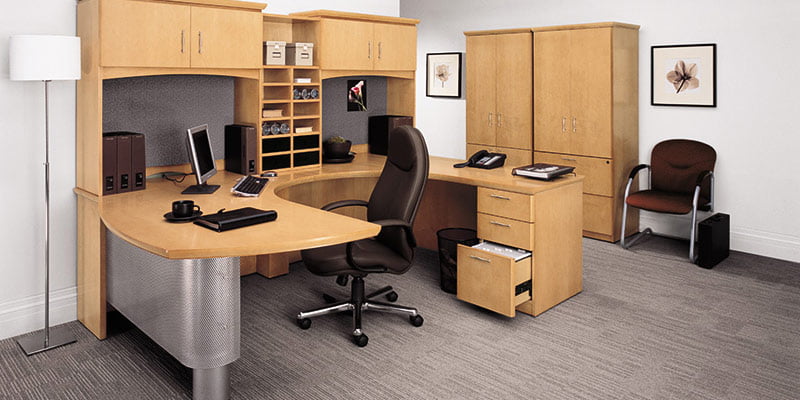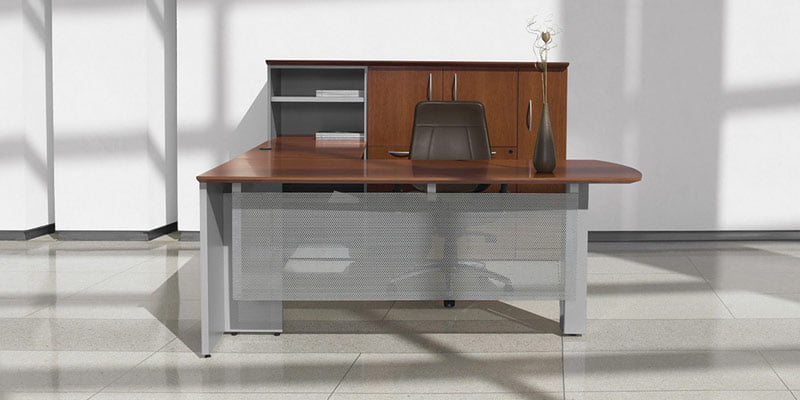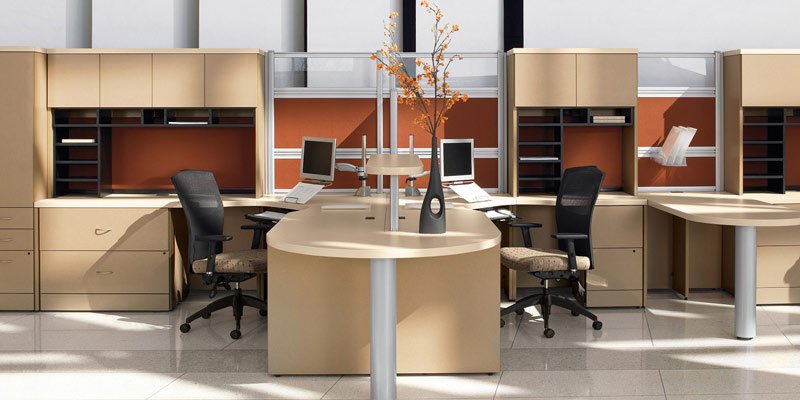 ROSI Office Systems Inc.
ROSI has provided easy and affordable office furniture solutions to Austin businesses since 1993. Find everything you need for your office right here! We carry new and used cubicles, executive office furniture, office reception area furniture, conference room office furniture, office seating, ergonomic office products, and filing and storage solutions. Need to build a new office? Our workplace design experience is second to none. We offer complementary space planning and design services, and using our modeling software, you can see what your new office space will look like before you buy!
10139 Metropolitan Drive, Austin, TX 78758
New cubicles are available in a variety of quick-ship (5 and 10 day) fabrics and finishes. Custom options require 2-4 week lead time. "As-is" used cubicles in stock for immediate delivery in Austin, or choose to have used cubicles remanufactured with new paint and upholstery. ROSI remanufactured Haworth cubicles are the #1 fast, affordable, and custom cubicles available!
..and Office Furniture For Every Room.
ROSI has your office furniture solution. We carry an impressive lineup of office furniture from high-quality brands including Haworth, Friant, Safco, Humanscale, Global Industrial, Offices To Go, and more! We carry office furniture options for every room: executive office furniture, task and manager cubicles, reception and waiting area furniture, conference room furniture, office chairs, and storage and filing systems for your office. Austin companies have trusted ROSI to make buying office furniture easy and affordable since 1993.ROSI is a full service Austin office furniture provider that has been providing products and services to Austin businesses for the past 18 years. ROSI's workstation offering is comprised of a fully remanufactured office furniture system that that is typically 30% – 50% below the price of new office furniture workstations. These workstations perfectly fit with value conscious Austin based businesses that are moving, upgrading, or expanding. ROSI also offers seating and desking products that create furniture environments that are consistent in color and style. Our typical freestanding office furniture customer is transforming their office from an office full of different styles and colors of office furniture to an office that is consistent in color and style. These customers have pushed through the initial business stages and are now ready to create office environments that attract top-level talent with office furniture that inspires productivity and promotes growth.Upon engagement, our clients meet with ROSI space planning specialists that perform a thorough needs analysis listening closely to business objectives of business owners, office managers, and facility managers. Our specialists then spring in to action creating best-in-class office layouts in 2D and 3D formats. This process continues until a final layout that satisfies business objectives is completed. ROSI provides hundreds of fabric and finish choices that enable our customers to create custom furniture solutions for a fraction of the cost of new office furniture.
ROSI workstation products are manufactured in just a few weeks and installation is performed by uniformed and insured ROSI installation personnel. Prior to the installation of office furniture and/or workstations, ROSI provides project management support assisting our customers with data and telephone contractor scheduling that creates a seamless hassle-free installation of office furniture.
Thank you to the Austin market for supporting ROSI over the past 20 years. Our installed base of over 20,000 workstations and cubicles in the Austin area is proof that ROSI products and services are the right choice for growing businesses in the Austin, Texas area.