Cubicles Clear Lake, TX
The #1 Choice for Quick & Affordable Cubicles in Clear Lake

Clear Lake City's aerospace and petrochemical industries create a vibrant and active business climate in this Southeast Houston industrial business hub. Some of the top innovative companies reside in or near Clear Lake City including Boeing and Lockheed Martin, along with several top engineering firms.
Save more and get more with our new, remanufactured, and used cubicle options in Clear Lake. Our selection and service is tailored to help companies get the best cubicle system for their needs and budget.
Office Cubicle Options for Every Budget..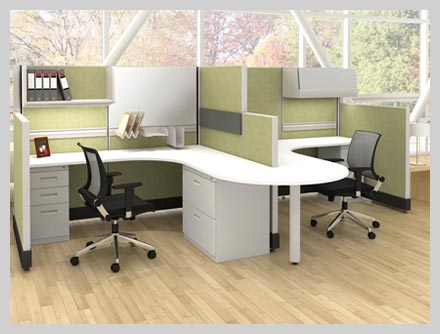 New Cubicles
New cubicles are available in a variety of quick-ship (5 and 10 day) fabrics and finishes. Custom options require 2-4 week lead time. These office cubicles are from top brands such as Friant, Cherryman and Global.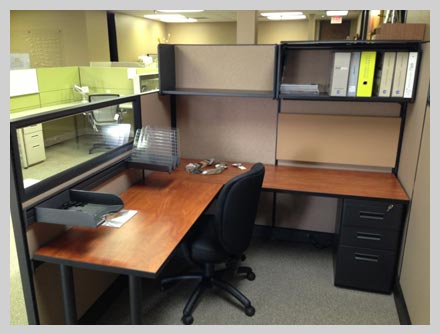 Remanufactured/Used Cubicles
Recube by ROSI is not your typical used cubicle. ROSI remanufactures sound absorbing Haworth panel frames with high-end fabrics, providing "like new" product for 30% – 50% below the price of new furniture.
Visit Our Cubicle Showroom Just Up the Road From Clear Lake!
Located in Stafford, the ROSI office cubicle systems showroom and manufacturing facility is only 10 minutes from Sam Houston Parkway.
Address:
10129 Stafford Centre Drive
Stafford, TX 77477
Recent Cubicle Projects in Clear Lake
(click to enlarge photo and play slideshow)
Cubicles Clear Lake Sales and Service
You can trust our expert team to help you from start to finish. We have provided the Clear Lake business community with new and used office cubicle system sales and support from our Stafford location since 1993.
Largest selection of cubicles in Clear Lake
Unbeatable pricing
Timely delivery and cubicle installation in Clear Lake
Used Office Cubicles Clear Lake
Remanufactured Cubicles Clear Lake
Refurbished Cubicles Clear Lake
New Cubicles Clear Lake
Office Cubicle Clear Lake Inventory
ROSI offers a wide selection of office furniture and cubicles in Clear Lake and surrounding areas for new or expanding companies of any size. Look no further to purchase high-quality used Haworth, or new Friant cubicles, plus many others.
Largest selection of used and remanufactured cubicles in Clear Lake. We carry a wide array of standard workstation cubicles, private office cubicles for managers, bench-type cubicles for call centers, collaborative cubicle spaces for teams, and many more configurations.
Buy 'Recube by ROSI' Remanufactured Cubicles Clear Lake and Save 50-70%
Pre-owned high-quality office furniture by the brands you trust, without the high price tag. Brands like Global, Offices To Go, Steelcase, Friant, Humanscale, Cherrryman, and more at prices you won't believe.
Clear Lake's Cubicle Supplier Since 1993
Give us a chance to make you one of our satisfied customers. If you are in the market for office cubicles in the Clear Lake area, but don't want to break the bank, we're confident you will get the help you deserve and guidance you need from designing to installing your cubicles. We have a solution for everyone, and even a cubicle and office furniture rental program in place for clients who have short term projects.
Cubicle Space Planning Experts
Our talented space planners are here to help your cubicle project match your company's (and it's employees) office furniture requirements. We use the latest modeling software so you will get to visually see your office space layout before you buy! Best of all – space planning is included for FREE with all cubicle system purchases with at least 5 workstations.
ROSI has provided high-quality low-cost new, remanufactured, and used cubicle solutions and services to Clear Lake businesses since 1993. We have the products and technical experience you need for your office upgrades and expansions. Come visit our cubicle and office furniture showroom and chat with our workplace designers about your office furniture project.
10129 Stafford Centre Dr.
Stafford, TX 77477