Wide Selection of Office Furniture for Businesses in Sugar Land, TX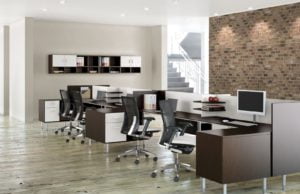 The industry-leading office furniture dealer serving businesses in Sugar Land, Texas, and all nearby cities is ROSI Office Systems Inc. We differentiate ourselves from the competition by partnering with our clients and guiding them through the furniture buying process – from discovery and specification to delivery and installation – ensuring they receive products and service that perfectly meet their needs and budgets.
At ROSI, we specialize in providing top-quality office furniture at highly competitive prices. Our clients in Sugar Land, TX, can turn to us for everything from desks and seating to conference tables and other casegoods, all in a wide variety of styles and configurations, making us a one-stop shop for all of their furniture needs. And, because these products come from well-respected manufacturers, such as Cherryman and Mayline, they all feature a modern aesthetic, exceptional build quality, and outstanding warranty protection. What's more, we offer our own lines of new and remanufactured cubicles, both of which can be customized to meet the specifications of our clients' workspaces.
In addition to providing all of the office furniture our clients need, ROSI also offers numerous furniture-related services. As a full-service company, we can provide:
To learn more about the benefits of turning to ROSI Office Systems Inc. for all of your office furniture needs, contact us today. We are proud to serve businesses of all sizes in Sugar Land, TX, and the surrounding areas.