Used Cubicles in Houston save money for businesses that are starting up, adding to their space or remodeling.
ROSI Inc. is the best choice in Houston for purchasing your used office workstations and remanufactured office systems furniture. To find out more about our products and services, please call 281-403-4477 to receive knowledgeable assistance and friendly, professional service.
You don't have to sacrifice quality to receive the best office furniture value for your business. Call ROSI today and learn how you can make the most out of your budget with used cubicles and any remanufactured furniture your company needs. Click on the links in this article to view a variety of used cubicle and used office workstation options.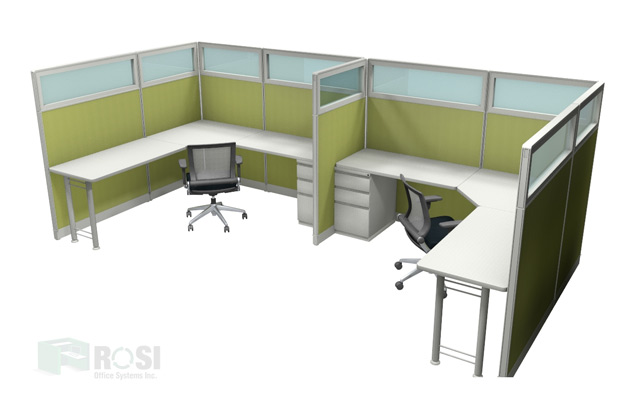 Affordable Cubicles
Affordable cubicles and entire office workstations at ROSI provide an excellent environment for enabling productivity.
Obtaining our affordable, used cubicles will help your workers to be shielded from distractions while providing them with sufficient surface areas to handle all documentation and reference material review needs.
Maximize efficiency of your employee workspace while delivering the equipment necessary to handle the technological requirements involved in today's computerized office environments.
Functionality is key to promoting an effective working area. However, style also counts and with the used cubicles and remanufactured office systems furniture provided by ROSI, your company will enjoy a fully equipped office with the benefits of a budget that is less strained than it would be if you shopped elsewhere.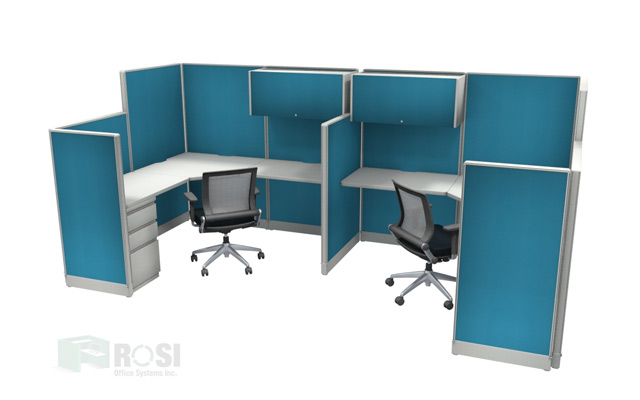 Houston Used Cubicles
In Houston, used cubicles of various sorts enable businesses to operate efficiently, even when on a tight budget.
Call ROSI Inc. today at 281-403-4477 for your office furniture quote.
Used cubicles in Houston save money. Affect your bottom-line today by calling ROSI or clicking on the links in this article to view a variety of remanufactured furniture images and learn more about the many products we provide our clients.
Our quick ship program delivers your office furniture in only 2 weeks, compared to many office furniture stores which take as much as 2 months and more to deliver.
Receive free space planning and design by calling today!
[button color=green size=large link=/free-consultation]Get a Quote for Used Cubicles[/button]